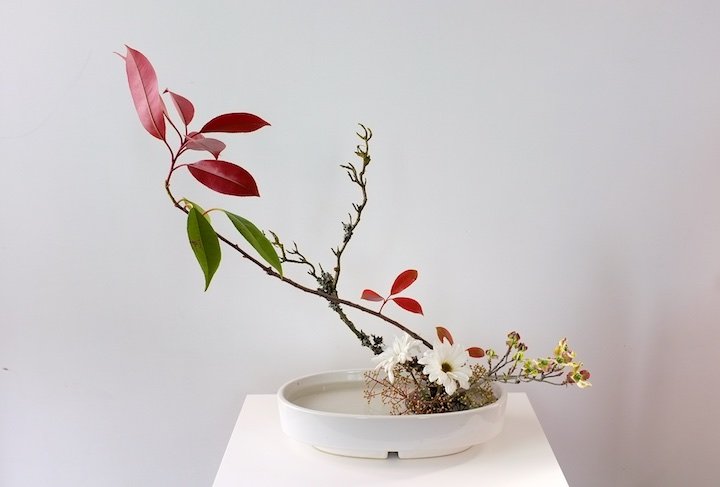 Shown: one of my recent ikebana displays -You may wonder what ikebana has to do with industrial design and painting?
Well, everything of course. For it is the arrangement of disparate elements into a cohesive and
harmonious whole where form and function, reason and intuition are undivided.
This is how I approach my own art and design, and this is what I admire in good design and painting.